Australia's Richest Tradies Get Rich or Die Tryin'
ServiceSeeking's top tradie, a Melbourne Builder specialising in property maintenance, renovations, demolitions and fit-outs, brought home over $372k in FY18, placing him in the upper echelons of Australia's top earners.
He has cashed in more than top earning doctors and lawyers, according to the latest median income stats produced by the ATO .
The top 10 tradies on ServiceSeeking took home a combined $1.2M over the last financial year – a significant sum of money by anyone's standards.
Removalists in NSW are taking care of the dinner bill this month after hourly wages rose by 76% over the last year to $95.21/hr. This puts them at the top of ServiceSeeking.com.au's Tradie Rich List for 2018.
Australia wide, Removalists have the highest charge out rates in FY18 versus the FY17 while Handymen were the biggest mover in terms of percentage change, with an increase in charge out rates by 11.97%.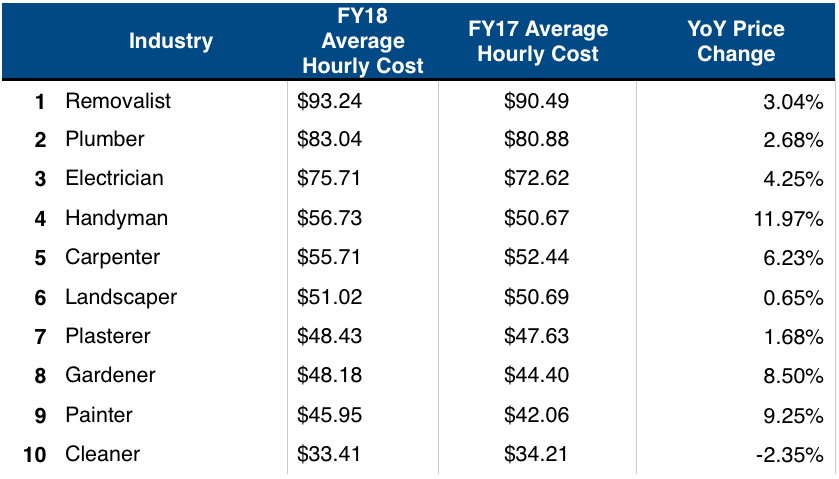 Top 10 Trades by location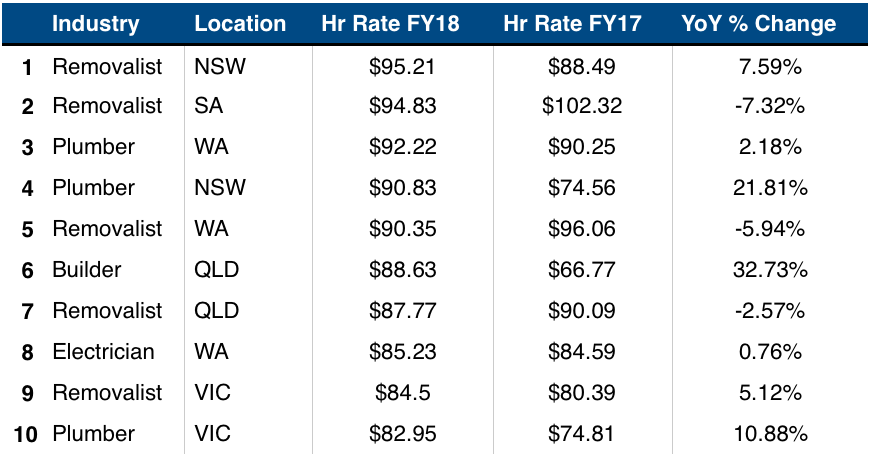 Graphical Breakdown Of Australia's Richest Tradies by Location
NSW plumbers are most notable on the FY18 Tradie Rich List, rising by the greatest percentage to $90.83/hr after a yearly spike of 21.81%. Builders from Queensland increased their prices by 32.73% over the past year with the national rate sitting at $88.63/hr. This pushes them into the top 10, coming in at 6th place.
Overall the Tradie Rich List for 2018 consists of only a few industries that are characterised by onerous licensing regimes or high start up costs (removalists for example are running expensive work vehicles and paying high insurance premiums). So which industries experienced the most significant changes?
Ordered by highest growth rates in FY18:
The largest percentage decreases year on year in FY18 were: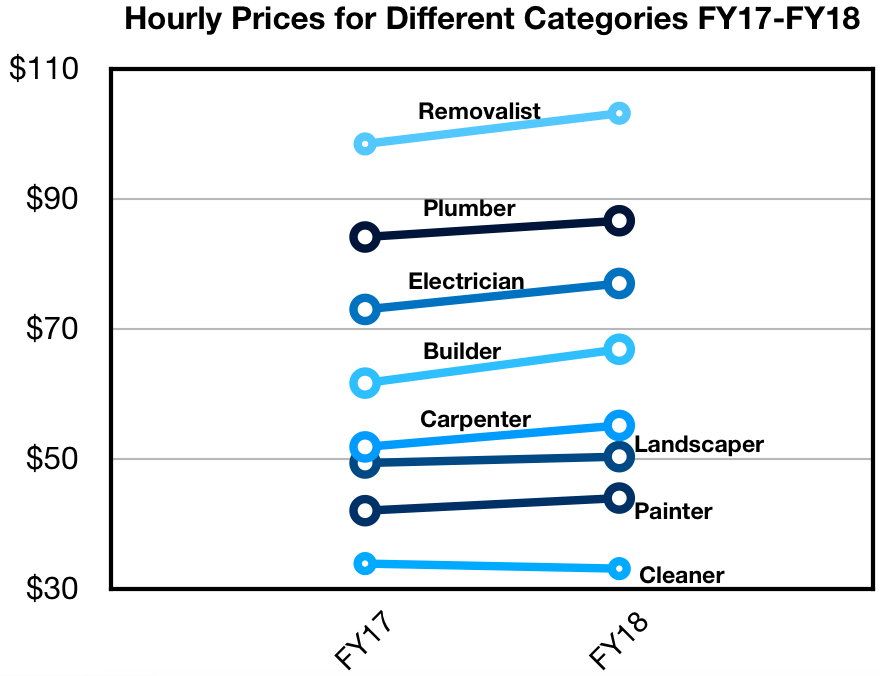 In FY18, hourly rates grew faster than the year prior by 1.78%: hourly charge out rate growth in FY18 was 5.78% v 4% in FY17.
This rise in hourly rates also greatly exceeded the recently published CPI figures of 0.4%. South Australia saw the greatest rise in rates at 8.57% while Victoria was the only state to post negative growth at -1.94%.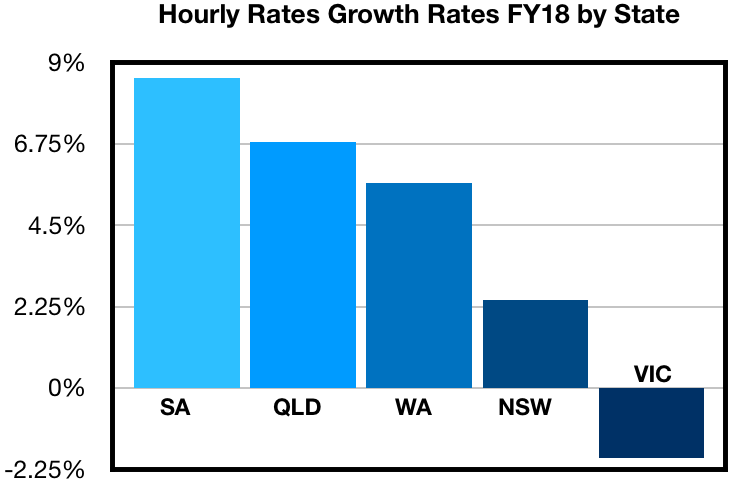 Hourly rates are "gross" rates and aside from including the cost of labour, also cover the cost of running the business including tools, work vehicles, insurance and superannuation.
The prices were derived by comparing a sample of 121,000 quoted jobs submitted during the FY18 through ServiceSeeking.com.au.